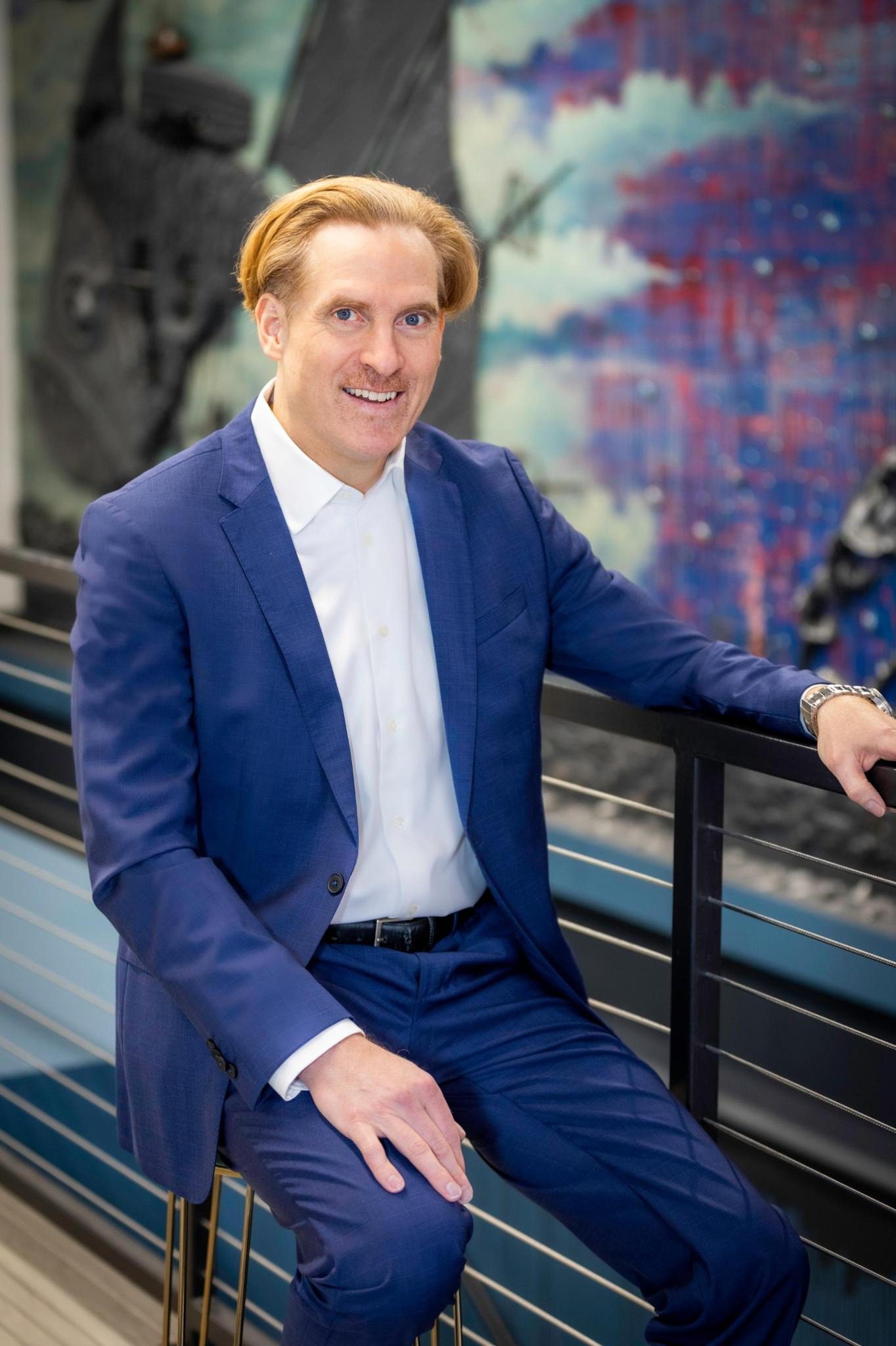 Greg Lindberg has been on the quest to incessantly reinvent and transform. That's been his greatest mission from the start.
His drive and determination to evolve and rediscover has helped him grow hundreds of businesses, employ thousands of people, empower leaders and impact communities through philanthropic efforts.
Now a successful entrepreneur, philanthropist and author, his motivation had been evident since he was a child. Lindberg says his upbringing set him up for success.
"I grew up in a loving family, with two amazing parents and four siblings," said Lindberg. "I was very lucky to have a supportive family. My parents hung a sign in my bedroom, which said, 'Greg is great.' They gave me lots of love, many resources and laid the foundation for my future."
Lindberg, who grew up in San Francisco, California, studied economics at Yale University. That's where he started his first business venture. During his sophomore year, Lindberg established a health insurance compliance and reimbursement newsletter to help medical professionals make sense of medical regulations. Over time, his small startup turned into a multi-million-dollar publishing company.
"From the beginning, I knew I wanted to make an impact, and my path allowed me to do so," said Lindberg. "I wanted to create opportunities, grow businesses and help talented people reach their ultimate potential."
During his career, Lindberg has acquired and transformed more than 100 companies that were either failing or underperforming and are now worth billions of dollars. He's also employed more than 7,500 people.
Lindberg is proud of the impact he's made on business. But his biggest pride is being a father to his children. They are his biggest priority.
"Being a dad is the greatest feeling in the world," said Lindberg. "Seeing them grow up, take their first steps and continue to thrive, gives me joy, hope and purpose."
With great successes, Lindberg also has experienced challenges throughout his career. However, he has not allowed struggles or disappointments to keep moving forward.
His experiences as a leader and recent challenges have inspired him to empower people to achieve optimal success. That's why he has authored two books: Failing Early & Failing Often: How to Turn Your Adversity into Advantage published in 2020 and 633 Days Inside: Lessons on Life and Leadership published in 2022.
Through his books, his mission is to help people unlock their greatness by focusing on wellness, longevity and leadership. Lindberg's recent book 633 Days Inside documents his challenges and takes readers on his journey to transforming his mind and body through fasting, cold exposure, exercise, nutrition and other regimens. Lindberg wants to offer those programs to others.
"My mission in life is to help people achieve their dreams," said Lindberg. "You can't unlock your greatness in life if you don't have a healthy body and mind. I've lived it and experienced it and have transformed because of it. Now I'm ready to share my secrets with other people."
Lindberg continues to give back through his philanthropic work. He's currently working with Interrogating Justice, a non-profit organization which provide access to resources and opportunities for incarcerated and formerly incarcerated people, including their loved ones.
Lindberg says his goal is to support the organization and provide ongoing resources for this community, giving them the necessary tools to overcome struggles and reach their ultimate potential.
"I want to do everything I can to give them a second chance at life," Lindberg said. "I know what they're going through and my goal is to give them access to information, resources and opportunities to succeed."